On 14 December, the laureates of the "2022 Export and Innovation Award" contest – Latvian companies that create exportable and innovative products ensuring the country's economic growth, were honoured in a ceremony. "Latvijas Finieris" won in the "Export Leader" category in the knowledge-intensive bioeconomy in the wood processing sector in the group of large enterprises.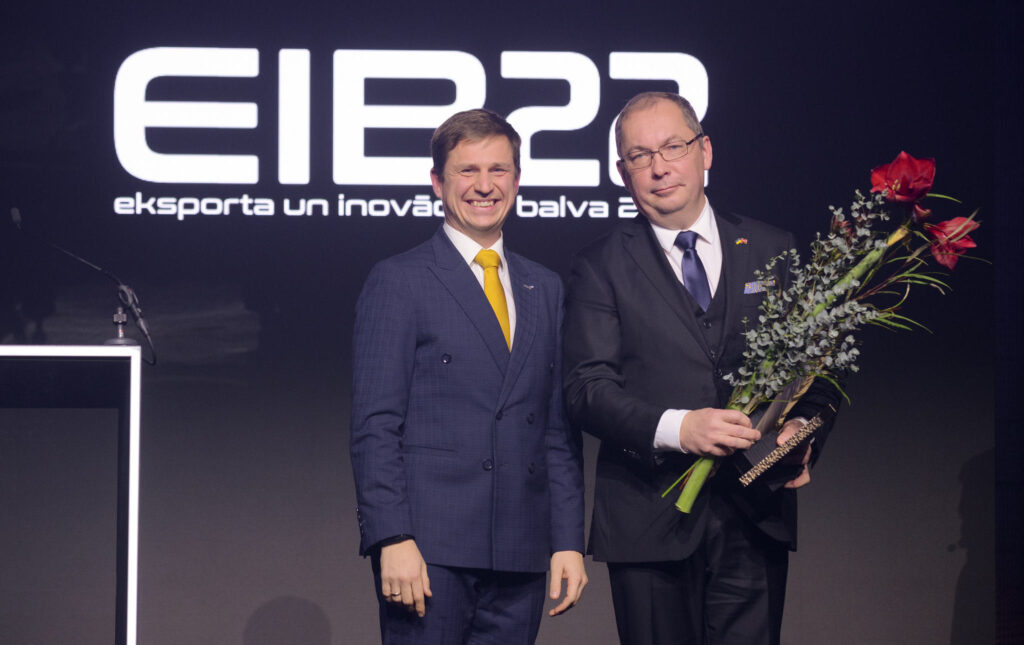 The award winners in the categories "Export Newcomer", "Export Leader", "Export Champion", "Innovation Champion" and "Most Exportable New Tourism Product" were named at the ceremony, for which 57 companies were nominated.
Nominees were selected by a jury, which included representatives of financial institutions, business organisations, the Ministry of Economics, LIAA and the media. Data on the company's exports, added value created, profitability and number of employees were evaluated. The jury also got acquainted with the company's development plans, investments in human capital, ensuring sustainable growth, and cooperation with scientific research institutions. The companies' success in marketing for the promotion of their products in foreign markets was also evaluated separately.
The competition is organised by LIAA in cooperation with the Ministry of Economics, the Central Statistical Bureau, the exporters' association "The Red Jackets" and the financial institution "Altum".
The recording of the "2022 Export and Innovation Award" award ceremony is available on the Investment and Development Agency of Latvia (LIAA) Facebook account here.
Learn more about the competition here: www.eibalva.lv