Experience in innovative machinery manufacturing and services
Iekārtu rūpnīca (IR), whose activities are related to mechanical engineering and metalworking, is one of the Latvijas Finieris Group production units. Latvijas Finieris Group is the leading developer and supplier of birch plywood products in the Baltics with strong roots since 1873.
The story of IR began in 1999, as an idea to create an innovative and efficient production unit, which can supply technical and customized machinery manufacturing services to woodworking mills and daughter companies of Latvijas Finieris Group.
Factory IR was founded in 2000, as a part of Latvijas Finieris Group. The factory started its operation combining the existing machinery designers' group with a technically equipped maintenance and service department.
Through the time IR has become a strong player in the market, cooperating with main woodworking equipment manufacturers in the world.
IR mainly provides technical and technological solutions and services presenting itself as a trustable and innovative partner for mills and daughter companies of Latvijas Finieris Group as well as clients from different industries. 
Experience and vision gave rise to an idea to translate skills acquired, offering them in the global market. 
Today IR feels strong enough to offer different type of industrial services related to engineering as well as customized machinery solutions for woodworking and other industries worldwide.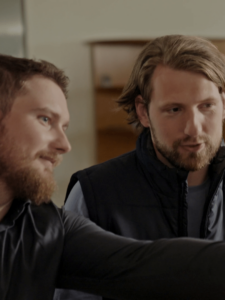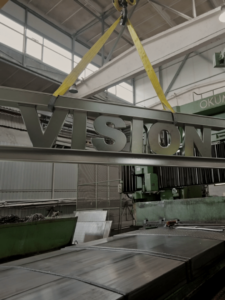 More than 20 years of experience and knowledge accumulated in the industry
Part of Latvijas Finieris Group – the global leader of performance oriented birch plywood based product solutions
Customised solutions that combine ideas and latest technologies   
Individual approach to each customer and projects assuring best results
We would like to hear from you.
The story of IR began in 1999.
Part of Latvijas Finieris Group – Primises delivered. Naturaly.
Strong machinery designers' group.
Maintenance and service department