Last Saturday, 17 December, the second of a total of seven "Dod pieci!" charity marathons took place in Rēzekne. This year the purpose of the charity marathons is to support Ukrainian children who have arrived in Latvia, by directing donations to ensure the children's basic needs – medical care, psychological support, clothing and school supplies. "Latvijas Finieris" is the main supporter of the marathon taking place in Rēzekne this year, donating 10,000 euros and company employees together with Toms Grēviņš, DJ and founder of the "Dod pieci!" charity movement, running the 42 km long distance, thus both showing solidarity with the Ukrainian people and supporting the Latvijas Radio 5 initiative.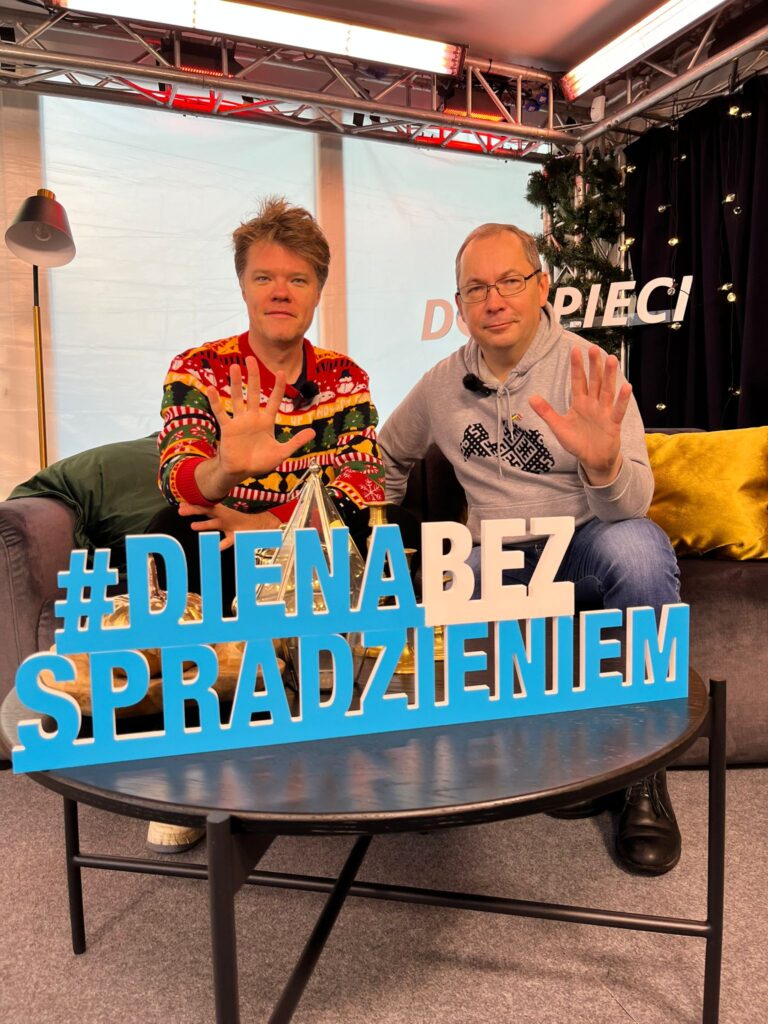 Latvijas Finieris Group has actively condemned the aggressor countries Russia and Belarus since the beginning of the war, ceasing any kind of cooperation with them. Throughout the year, together with cooperation partners, the concern provided financial support for the treatment and rehabilitation of injured Ukrainian soldiers, preservation of cultural heritage and other important purposes in Ukraine. By the end of this year, the Latvijas Finieris Group will have allocated a total of 2.2 million euros to support Ukraine. Among them, 124,000 euros was donated as part of the thirtieth anniversary celebration of "Latvijas Finieris", when customers and cooperation partners were invited to support and supply the Latvian microsurgery mobile unit, which works on the front lines in Ukraine, with equipment.
The support of Latvijas Finieris for the people of Ukraine will continue next year as well. Together, we must do everything to end the war as soon as possible.
More on Dod pieci! charity movement here.